heavy band with single diamond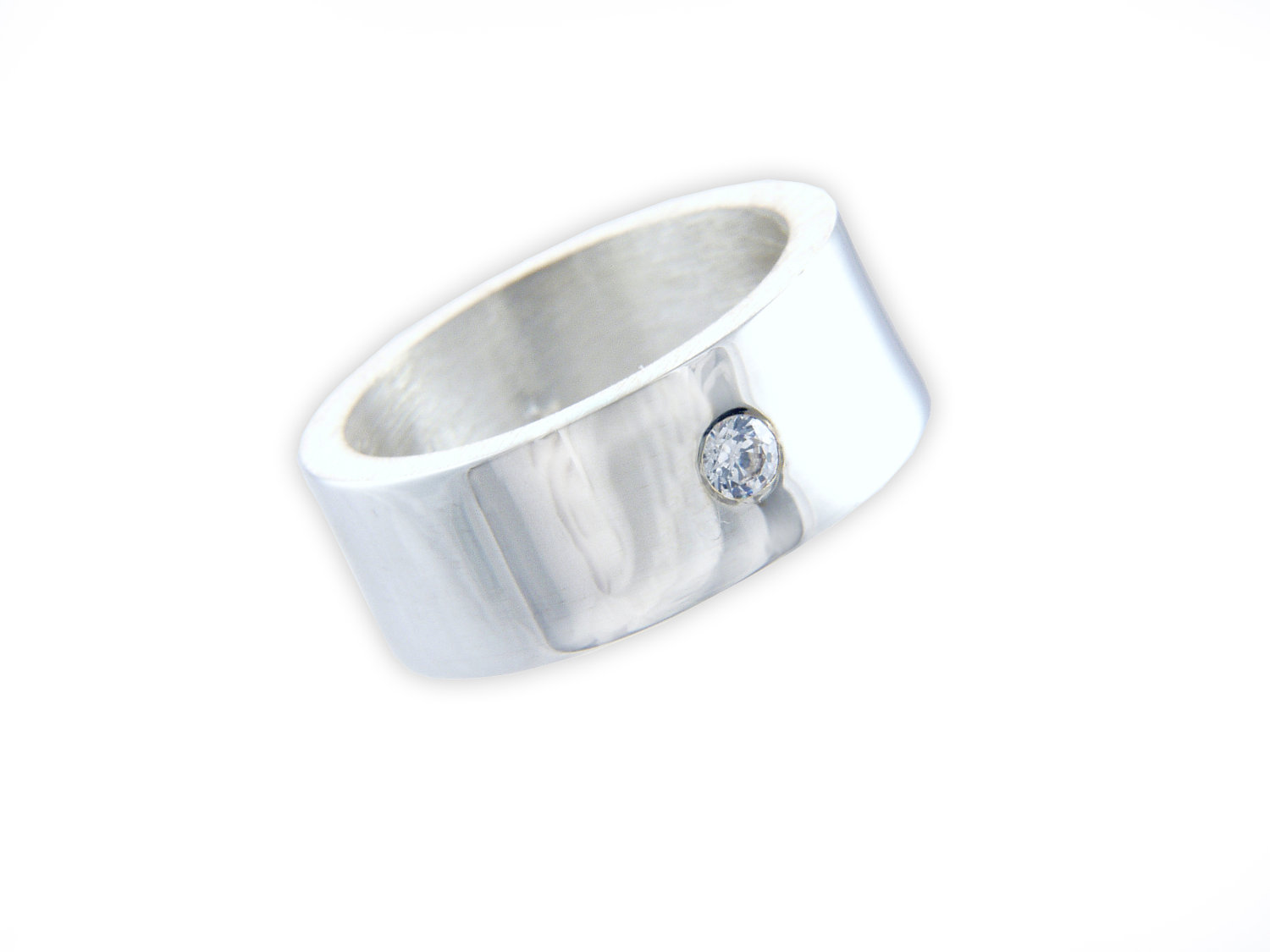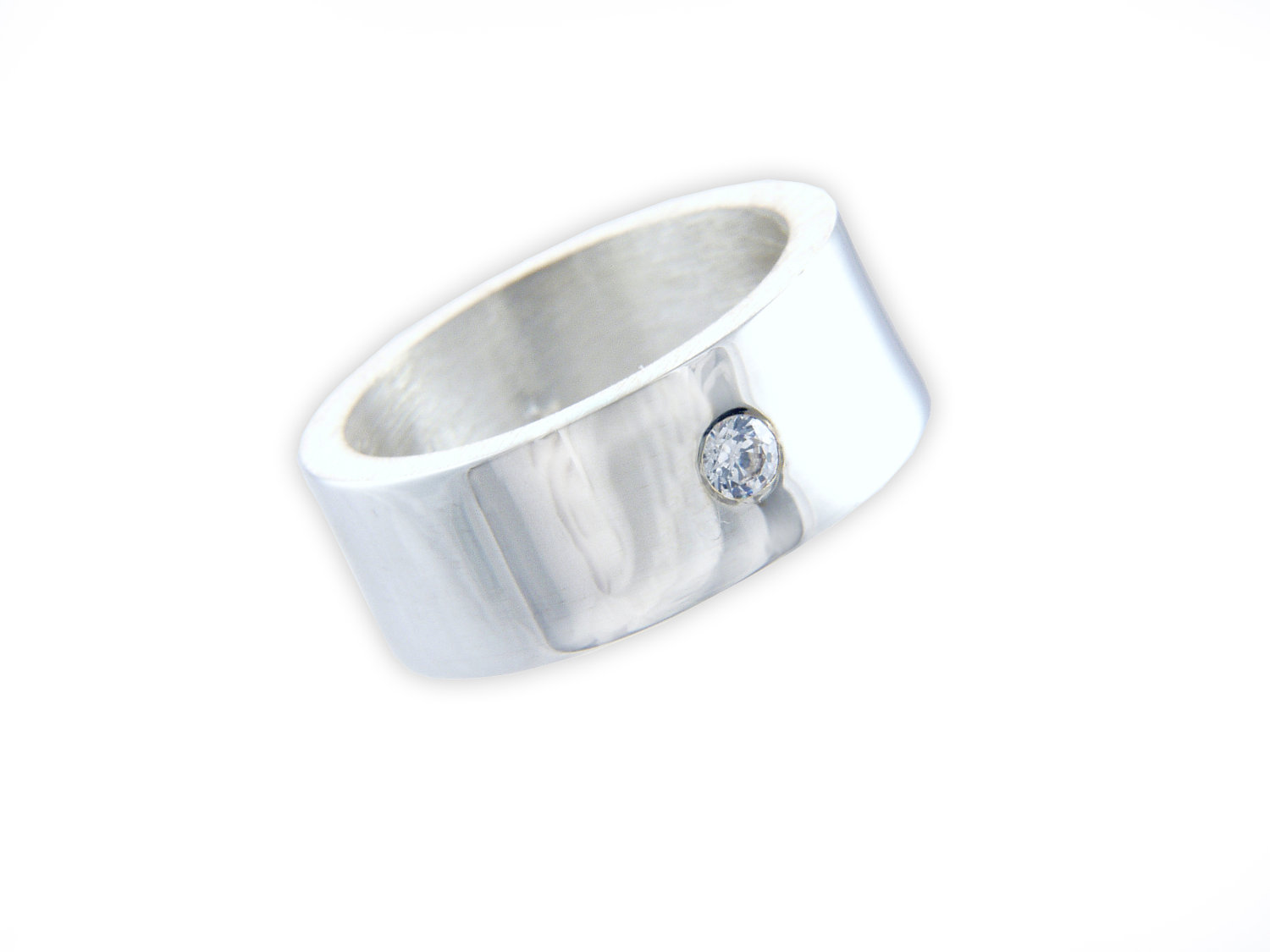 heavy band with single diamond
heavy sterling silver band with single diamond. mirror-polished on the outside, brushed on the side and inside for a striking contrast. for both women and men.
each piece of circlesmith jewelry is individually packaged in a padded, hand-brushed metal canister with a glass lid.
circlesmith fine jewelry is designed, crafted, polished and packaged in our own studio…one piece at a time. when your order is received, your circlesmith piece is carefully handcrafted by one of our master goldsmiths. as a result, most items ship approximately 1-2 weeks after the receipt of your order. upon shipment, you will receive a confirmation and tracking link.